So I was going through tacticalhoneybadger's tumblr because I realized I hadn't followed him and noticed he got this ask. Might be trolling, but.
Who cares about the victims of
Some

Stupid

Drone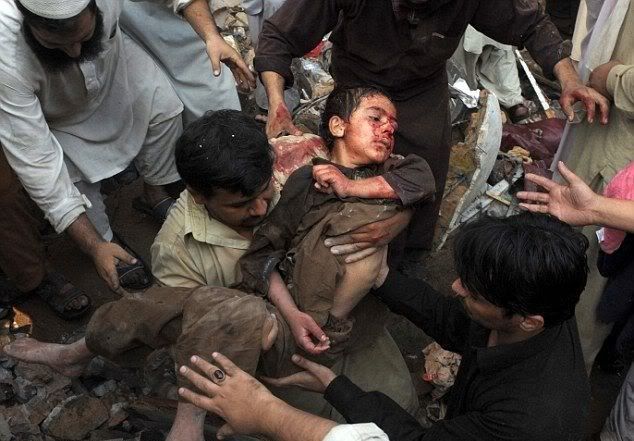 Strike

Fuck you all for ignoring this. Fuck you all for believing that I care more about my right to marry than I do about thousands of innocent people who have died because you refuse to speak out against this.
The first picture is of a one-year old girl who was horribly disfigured in a drone strike. She will always bear those scars.
The second picture is of Abdulrahman al-Awlaki, a 16 year old American living in Yemen, who was killed in a drone attack. The Obama administration covered this up by saying he was a 21 year old militant. When his grandfather released the birth certificate, Obama's Campaign Advisor, Robert Gibbs, stated that he needed a 'more responsible father'. His father, also an American citizen, was killed earlier that week for preaching radical Islam.
The last two pictures are of what the Obama administration calls 'collateral damage'.
Your silence is criminal. Your silence tells the government that this is acceptable. Your silence for the sake of Obama's campaign is why dozens of innocent people are killed every month in the name of the 'War on Terror'.
Fuck your silence.